Chicken pasture moat=the ultimate deer deterrent?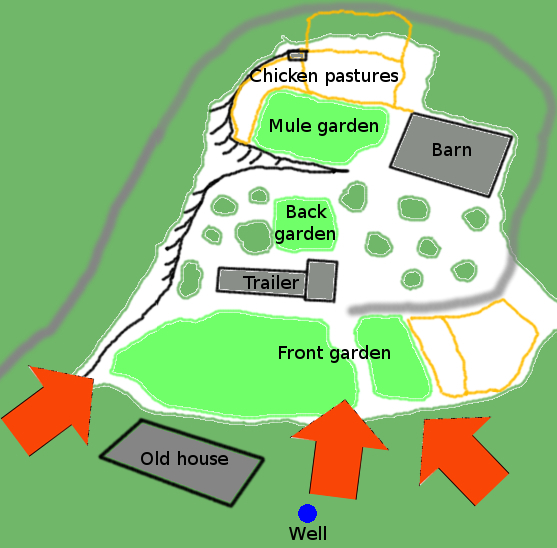 A long term approach to keeping deer out of the garden is to use more permaculture techniques near the border.

We've had good luck with our chicken pastures operating as a buffer zone to keep the deer out of our back garden and mule garden as can be seen in the map above.

Maybe the chickens give off a smell that signals the deer how all the good stuff must have been taken already?