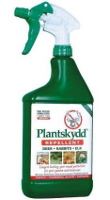 Welcome to Backyard Deer! You can read about our own experiences with keeping deer out of the garden on our blog. Or check out the deer repellents and deterrents below that have been recommended to us by serious gardeners.

Here's what Tim Southwell on permies.com uses: "Plantskydd... It works. Just apply 3-4times per year. Had 80 head of elk in the pasture few weeks back and they didn't even nibble on 30 new tree which were Not fenced."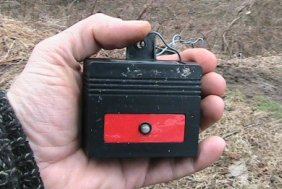 My father swears by Nite Guard Solar Predator Control Lights. We didn't have as much luck with them, but I think that's because we were hoping four would be enough to protect our acre-plus garden. If you have a

smaller garden and are willing to move the units regularly, these might save the day.

The Contech motion-activated sprinkler is usually the best-selling deer deterrent on Amazon. As long as you're aware that this is for summer use only, the sprinkler seems to be very good at keeping deer (or free-range chickens or pets) out of parts of the garden where they don't belong.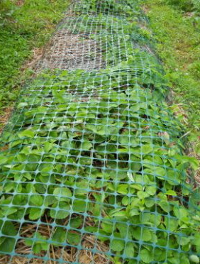 In our own garden, we finally settled on a double fence --- hard work to build, but 99% effective thereafter. Before we got our fence built, we used these homemade deer deterrents, which were cheap and did the job quite well. If a particularly ornery deer starts to come in, we put down some plastic trellis material over our most-tasty crops (sweet potatoes and strawberries) as a stop-gap measure while beefing up our defenses.

What works for you?