Homemade recycle timer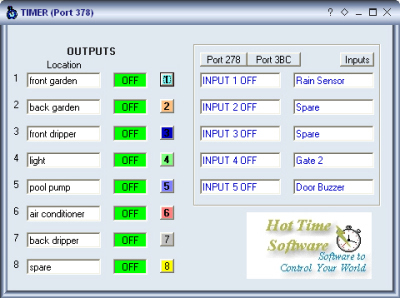 If you've got an old computer laying around it might be possible to use it as a dedicated multi timer control center.

Timer 5.0.0 provides the ultimate control of up to 24 channels via 3 printer ports. The program enables your home computer to control relays, solenoids, pumps, or whatever you can imagine.

It's too complex of a solution for my tastes, but some of you out there might start with a timer for your deer deterrent and find out how much fun it might be to control your sprinklers and security lights once you've got the system in place.

I could see this also controlling an automatic chicken coop door by customizing each day's close time to account for the changing bed times through the year.