The deer ear swivel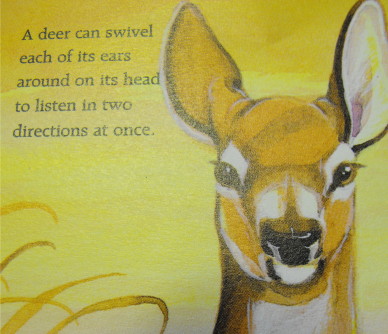 I learned from reading Jim Arnosky's excellent juvenile book "All About Deer" a key element that must be fully understood by the back yard deer deterrent maker.

"A deer can swivel each of its ears around on its head to listen in two different directions at once."

This fact indicates that even the smallest garden could benefit by deploying at least two deterrents at each end of the protected area.

In my opinion the sound puts a deer in caution mode, but it's the movement that usually provokes bolting.